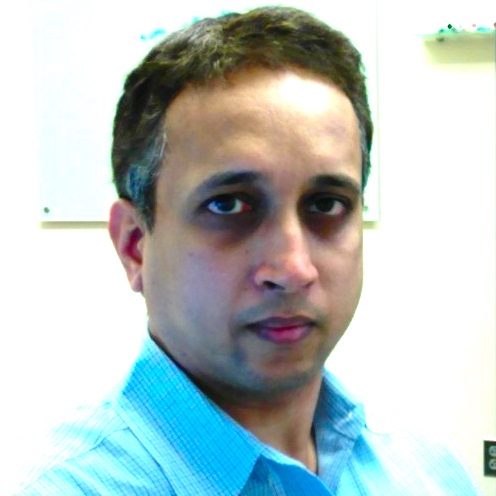 University of South Carolina
Rutvik H. Desai is an Associate Professor of Psychology at the University of South Carolina. His early career focused on artificial intelligence and machine learning, where he developed methods of pattern classification and optimization. During graduate training in computer science and cognitive science at Indiana University, his work focused on developing connectionist models of language acquisition, explaining how pattern-based language learning in children shifts to word-based learning.
As a postdoctoral fellow, he studied neuroimaging under the mentorship of Jeffery Binder at the Medical College of Wisconsin, focusing on brain basis of language and semantics. Later he became a faculty member at the Medical College in Neurology, and studied morphology, reading, and representation of action concepts in the brain using neuroimaging and behavioral studies of patients with Parkinson's. After ten years at the Medical College, he moved to the University of South Carolina where he directs a research lab. His lab studies language and especially representation of concepts and word meanings in the brain using a variety of methods.
His work has shown how sensory-motor and conceptual systems of the brain are closely tied. His lab uses functional MRI, transcranial magnetic and direct current stimulation, and behavioral studies of healthy populations as well as those of patients with stroke or Parkinson's to understand the neural basis of language processing. As part of the Center for the Study of Aphasia Recovery, he hopes to apply a variety of neuroimaging techniques to better understand, and develop more informed therapies for, aphasia resulting from stroke. His research is supported by the National Institute of Deafness and Communication Disorders.